"BALTIC AMBER TOUR"
GROUP SHORE EXCURSIONS IN THE BALTIC CAPITALS.
SPECIAL OFFER FOR 2013 CRUISE SEASON.
FIXED PRICE FOR YOUR ENTIRE GROUP IS GUARANTEED! The appeal of this tour program is that the price does not depend on the size of your group. Whether your group is complete or if there are only 2 of you, departure is guaranteed and you will enjoy 3, 4 or 5 Baltic capitals. It's a risk for us, but we take it in order to save more of your travel funds. If you find a cheaper offer, please remember that the balance of price and quality is an important item too. Feel free to contact those of your countrymen who have already been here and ask their opinion about our tours.
3 Baltic Capitals: Tallinn - Helsinki - Berlin $270 USD p.p (book ANY tour of St. Petersburg and get $50p.p. discount for this tour)
4 Baltic Capitals: Petersburg - Tallinn - Helsinki - Berlin $555 USD p.p
5 Baltic Capitals: Petersburg - Tallinn - Helsinki – Berlin- Stockholm $675 USD p.p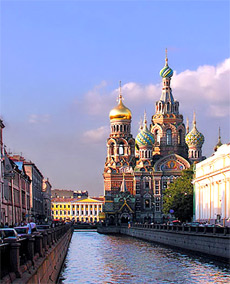 2 day All Inclusive St. Petersburg Tour
2 days/ Duration - 20 hours
Group size - max. 16 passengers,
You will see and visit:
Panoramic City Tour
Hermitage museum (inside visit)
Peter and Paul Fortress (inside visit)
Church on the Spilled Blood (inside visit)
St Isaac's Cathedral (inside visit)
Peterhof Lower Gardens
Catherine's Palace with Amber Room (inside visit)
Yusupov palace (inside visit)
Canal cruise and hydrofoil
All admission fees and lunches on both days are included
3 hour Walking Tour of Old Tallinn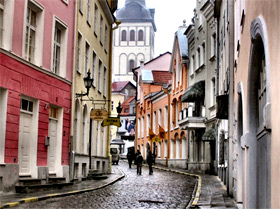 Duration - 3 hours;
Group size - max. 22 passengers
Please note that the tour order may vary
Meet your professional English-speaking guide by the ship and start a relaxed walk to the Old Town of Tallinn, which is divided into the Upper Town and Lower Town. Located only within 15 minutes from the pier, the Old Town will surely capture your attention with a variety of medieval sights. As you approach, you will be greeted by Fat Margaret Tower and the Great Coastal Gate, will then walk along the the city wall with defense towers. Merchant houses, St Olaf's church, one of the oldest functioning pharmacies in the world, Alexander Nevsky Cathedral, The Three Sisters Houses, which is today a modern five-star hotel with the medieval charm - everything about the Old Town will mesmerize you and amaze you with it's perfectly preserved condition, like from a fairy tale. You will stroll through the narrow cobble-stoned lanes to the Dome Church (Virgin Mary Cathedral) and admire the magnificent panoramic views from Toompea Hill.
This tour being not just a historical overview of the days past, you will also learn about life of modern Estonians, see where they walk, shop and enjoy their coffee breaks! Your guided tour will finish in the center of the Old Town and afterwards you will have plenty of time to continue your exploration independently. Just don't forget to come back to the ship. It's so easy to lose track of time in this charming medieval place.
3 hour Panoramic Helsinki Tour by bus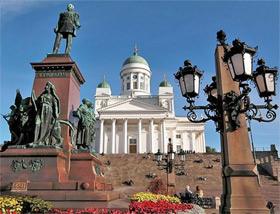 Duration - 3 hours, Group size - max. 32 passengers
Please note, the tour order may vary
Meet your professional English-speaking guide and driver by the ship and depart for a scenic drive through the downtown of Helsinki. Just a couple of minutes from the pier, Market Square will surely not leave you indifferent. As you travel along Esplanadi Street, down famous Mannerheim street, which is the main boulevard, and past the Central Train Station make sure you keep your eyes wide open in order not to miss this beauty! You will later drive past such must-see sights like Uspensky cathedral, Presidential Palace, National Museum and Finlandia Hall, Opera House, Finlandia Concert Hall and Parlament Building.
You will drive past the Olympic Stadium ( 1952 Olympic games were held here ), will have a chance to make great typically Helsinki photos in the Sibelius Park, a famous Helsinki's sight, next to the Sibelius Monument constructed from hundreds of steel pipes honoring the great Finnish composer lan Sibelius. Your tour will not be complete without seeing the Rock Church, from inside and outside. This unique construction is a highlight for most visitors to Helsinki and is considered to be one of the Europe's most interesting churches. It was carved out of solid rock from the side of a mountain and is topped by a copper dome. The interior was excavated and built into the rock but is bathed in natural light entering through the glazed dome. The church is used frequently as a concert venue due to its excellent acoustic .The acoustic quality is ensured by the rough rock surfaces.
At the end of your guided tour, you will have an opportunity either to stay in the city center for lunch and shopping or to return back to the ship.
12 hour Panoramic Berlin Tour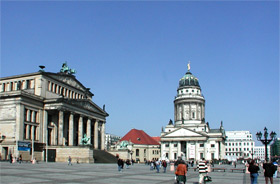 Group size - max. 24 passengers
The tour includes pick-up from your ship and drive back to port in a comfortable a/c vehicle with a professional driver, 6-hour narrated sightseeing tour by your private Berlin guide. Please note the cost of the entrance fees to any additional museums/sights and lunch is not included
Meet your driver by the ship and depart to Berlin.
After a scenic ride of about 3 hours through the idyllic flatlands of North Germany with its hundreds of lakes, you will be met in former West Berlin by your private guide, who will lead you to highlights of the German capital.
You'll start with Charlottenburg Castle (Photo Stop) a splendid baroque palace, dating from 1695. Your will then continue to the Reichstag, the German Parliament (Photo Stop) and the Brandenburg Gate (Photo Stop). Along the way you'll see, among other sites the Berlin Cathedral, the tree-lined "Unter den Linden" boulevard, Museum Island, Bellevue Palace, Victory Column, the Kaiser Wilhelm Memorial Church and of course some notorious sights of the Third Reich and Cold War, such as Hermann G?ring's Aviation Ministry and the former site of Hitler's Bunker. Marvel at Potsdamer Platz, the place where modern architecture and lively metropolitan ambience meet Berlin history.
Time for a typical hearty Berlin lunch (not included in the tour price).
Take a unique picture of one of the only remaining stretches of the Berlin Wall (Photo Stop) and walk through former Checkpoint Charlie (Photo Stop and time for souvenir shopping). Other highlights of former East Berlin will include the Alexanderplatz Square, Red City Hall and the Humbold University. Before heading back to Warnemunde you will drive along popular Kurfurstendamm Avenue, Berlins Champs Elysees.
Arrival in Warnemunde, return to the ship
3 hour Panoramic Stockholm Tour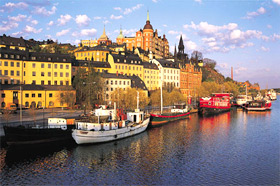 visiting Vasa Museum
Group size - max. 26 passengers
The tour includes pick-up from your ship and drive back to port in a comfortable a/c vehicle with a professional driver, 3-hour narrated sightseeing tour visiting Vasa Museum with your private Stockholm guide. Please note that the cost of the entrance fees to any additional museums/sights and lunch is not included
Stockholm has during the centuries transformed from a fortress to a town, from a town to a city and is today the capital of Sweden, some say, the capital of Scandinavia, but we will let you decide on that.
Our first stop is at the most popular viewpoint, from where we have a splendid panoramic view of the city. Overlooking a few of the 14 islands, which Stockholm is founded upon, the Old Town as well as the Vasa Museum and City Hall.
The Vasa Museum is located on an island referred to as Royal Djurgarden. It is the Stockholmers most beloved recreational area and home to the city's amusement park, the open-air museum Skansen, the playhouse of Astrid Lindgren "Junibacken" and much much more. The Vasa Museum displays the Swedish warship Vasa, which could be considered Sweden's greatest failure but is today instead one of our greatest success stories. Vasa sank on her maiden voyage, in Stockholm's inner harbour, in 1628. After 333 years at the bottom of the sea the Vasa was salvaged and stands before us 95% intact.
If you wish to book one of these tours, please contact us and let us know: the size of your party, name of your cruise ship, dates of your cruise, and cities you wish to explore. If you prefer to do it privately, please take a look at our Baltic private tour samples and prices